Trailer Truck rental
Find trailer trucks available in the Middle East, for your cargo.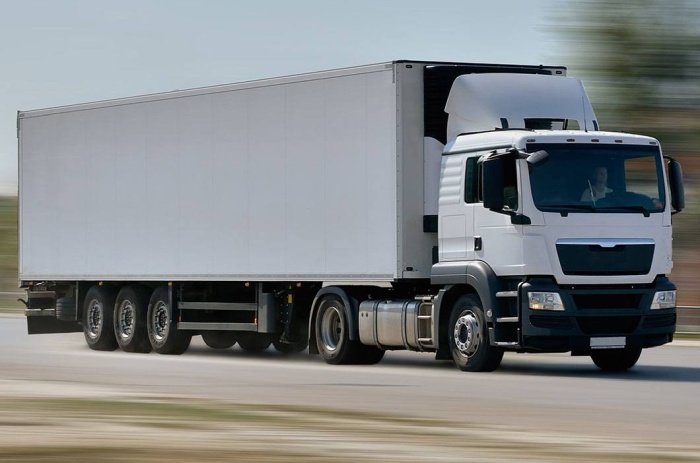 Trailer Trucks are the most commonly used type of enclosed trailer for transporting a variety of cargo across the world. They are typically trailers without a front axle unlike full trailers, and are popular for their flexibility of use and easy backing. These types of trailers are easy to couple and uncouple, and can carry a variety of loads. The 40ft trailer is a standard mid-range size that can carry payloads of 100 tons. They can be made of a variety of materials and have specific features depending on their intended use.

If you have a trailer load of cargo and you are looking for a truck rental place or a transport company to hire, there is no better place to look for than on Load-Me's Freight Exchange platform. There are hundreds of trailer trucks looking for a load, choose the most reliable company and the best price.
Truck rental and transportation arrangements for your business
Find the right truck for your cargo. Stop wasting your time searching in the classifieds and making random calls. Load-Me Freight Exchange is matching loads and transporters all over the Middle East.
Trailer rent. Matching your loads with trucks is a lot easier with our Load Board
Are you looking for a 40ft trailer to transport cargo to a destination in the Middle-East? Do you have an empty trailer traveling a long distance, and are you looking for a load to transport on the journey? You have come to the right place. Load-Me.com gets you in touch with shipping companies, freight agents, independent truck owners and anyone who needs to get some cargo moved. Search on Load-Me.com Load Board and you will find plenty of ads for hiring or renting out van trailers. The unique freight exchange platform makes it easy for businesses and logistics companies in Bahrain, UAE, Kuwait, Oman, Iraq, Jordan, Saudi Arabia, Qatar, Yemen and Syria to find the best transport for their cargoes or some cargo to transport.

Whether you are looking for heavy duty trailers that can carry up to 3000 kilograms of cargo or something that can be hitched to the back of a light vehicle, you will find what you need on our exchange platform. Whether you are looking for a galvanized trailer or an attractive steel trailer, or need specific depth of the sides, a swinging or drop-down rear door, a front gate etc., you can find exactly what kind of trailer trucks you need through our ads.
Search our ads for the perfect 40ft trailer or other sizes to suit your needs.
Register on Load-Me.com and post your transportation needs, let the right logistics partner in the Middle East find you fast and easily.