Dubai Freight Exchange
Find shipping companies and transport services in Dubai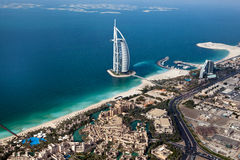 Dubai is the busiest and most important port for trade in the Middle East, a vital link in the transportation of freight and cargo. Now you can make shipping your goods to or from Dubai a stress free and efficient process by registering with LoadMe as either a business or shipping company.

LoadMe is a comprehensive freight exchange platform that has been developed to serve businesses throughout the Middle East, and which brings freight and truck owners together in Dubai. LoadMe offers a freight matching platform where shipping companies in Dubai and companies in need of transportation can be matched instantly. We use GPS tracking and Geofencing to offer both shippers and truckers the best experience and we automatize otherwise slow and obsolete methods.
---
Find shipping companies in Dubai or find cargo to transport to or from Dubai in only a few minutes using Instant Search: Get a match right now!
---
Matching information from hundreds of carriers and shipping companies in Dubai is much easier now.
The platform allows you to see which carriers are going to or from Dubai and from which location. You can browse rates for freight carriage and see the size of each container, allowing you to make an informed decision regarding the transportation of your goods. You can now make difficult timetables and empty trucks a thing of the past simply by checking the detailed information on the Load-Me.com page. The platform is used by businesses all over the Middle East and provides you with everything you need to make the most profitable and convenient freight exchanges in Dubai. Registration takes just a few minutes, and is open to businesses all over the Middle East.

Not only is Dubai one of the Middle East's most visited cities, it's an essential part of the freight route between the UAE and the rest of the world, a very important link in the entire middle eastern economy. Each day, thousands of tonnes of freight pass through Dubai, but often the process is not as simple as you might wish. Truck owners delivering cargo to Dubai for shipping don't want to leave with an empty truck and many expensive hours might be wasted while they try to locate a load for the return trip. Shipping companies in Dubai may experience difficulty in finding the transport they require exactly when they need it and consequent delays can have an adverse effect on profits and turnover.

At LoadMe, carriers can exchange information with logistics professionals in real time, and your details and requirements will be seen by a larger audience of prospective partners. LoadMe's Load Board is the perfect freight exchange solution for businesses, shipping companies and carriers, and its clear layout allows you to see at a glance which operators can best meet your needs. Register at Load-Me.com to search for the truck or cargo you need in Dubai today and enjoy the advantages of one of the Middle East's most comprehensive freight exchange platforms.
Register right Now and have your offer listed within minutes