Freight agents
Load-Me Transporters Market will get a match for your clients in no time.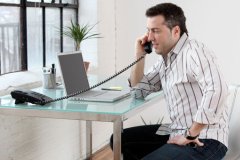 Load-Me.com is an indispensable tool for freight agents. What Load-Me Freight Exchange platform is doing is actually matching trucks and loads all over the middle east. Freight brokers can help their client by finding them the right shipping partner at the best price even faster than before.
The freight agent or freight broker is basically the middle man between cargo owners that need their load shipped somewhere and truck owners or shipping companies who offer land transport services.
Take advantage of Load-Me's Freight Exchange platform and match your clients with truck rental services really fast.
If you need a truck to ship your cargo, then you know that sometimes it is a frustrating position to be in. The old-fashioned way of doing this is to rely on the classifieds in order to find a truck owner. Unfortunately, there is no guarantee that you will be able to find a reliable professional in order to transfer your goods in this manner. Load-Me is an interface that can help you find competent truck owners to effectively transport your cargo to its appropriate location.
What does Load-Me Do for Freight Agents?
Load-Me serves to help join freight agents who wish to transport their client's merchandise with competent truck drivers. Load-Me works within the Middle East countries of UAE, Bahrain, Iraq, Jordan, Kuwait, Oman, Qatar, Saudi Arabia, Syria and Yemen.

There are many advantages to using the services of Load-Me. We take out the headache of attempting to constantly respond to classified ads, allowing you to utilize your time for more pressing matters within your business. I am sure that you are aware that even if you are able to procure a truck owner in the old fashioned way there is no guarantee that your goods will be delivered safely and in a timely fashion. Losing your goods would be a total catastrophe for your business. We can provide you with competent professionals for the delivery of your cargo, giving you peace of mind.
We have a proven track record of joining business with truck owners. Even if you find a reputable professional on your own, there is no guarantee they will always be available. Why not use our service and be connected with hundreds of reliable professionals?

Load-Me offers an easy-to-use interface. The business owner simply registers and they can immediately post an ad in order to find a credentialed professional in order to transfer their goods. If you are looking to try out our stellar service, all of you have to do is post an ad and you will see results, guaranteed.