Box Truck Rental
Find available box trucks in the Middle East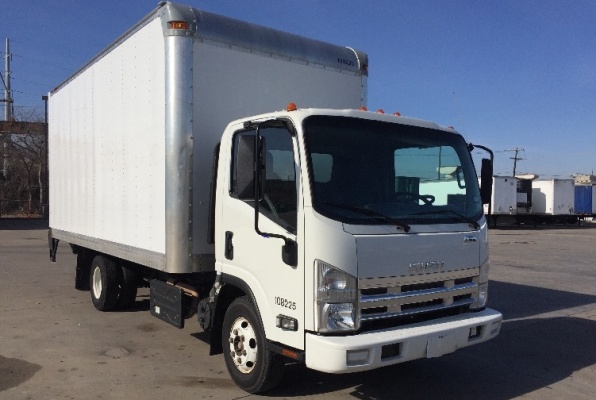 Box trucks are also called dry reefer or dry box, have a cab attached to a cuboid cargo area at the back for lugging medium sized cargo. The trucks are popularly used to move fragile products that need extra care but do not need temperature control, and are often employed by companies to move appliances, electronic equipment, sensitive items etc. They are also useful for shipping goods of high value. These vehicles usually have a garage-like roll-up door at the back.

Box truck rental business is quite large and finding the right company using the old methods of calling and searching in the paper ads will take a lot of time. Load-Me.com is a freight exchange platform where you can find hundreds of trucks at all times. Box truck loads being quite frequently demanded, the offer is likewise quite large.
Truck rental and transportation arrangements for your business
Find box trucks in different sizes and for all purposes available for hire in the Middle East. Use our instant search to see if there are available transport options for you right now:
Matching your loads with trucks is a lot easier with Load-Me.com Load Board
At Load-Me.com, you can find the perfect medium-capacity box truck for your needs, though other sizes are also available. At this exchange platform for connecting truck owners, shipping companies, freight agents and other people who want their cargo moved or want to rent out their truck running empty, you can find the perfect shipping partner for your needs. Browse through the large number of ads placed by truck owners and people looking to transport shipments to find your solution. Get in touch with the load owner or truck owner immediately and communicate with them in real time.

At Load-Me.com, you can find the truck you need or the cargo you want to transport at a convenient location across the Middle East, whether in UAE, Saudi Arabia, Iraq, Yemen, Kuwait or anywhere else in the region. Whether you are looking for a 3/4 box truck with an integrated cargo box or a separate box, you will find it at the exchange. The cargo areas on some trucks come attached to the cab, while on others they are separate and can be reached through a door on the cab. Find the best truck for your needs and gain peace of mind knowing that your cargo is in good hands.

You can begin searching immediately for truck owners or loads offered by shipping companies daily.
If you have not already registered at our portal, you can Register on Load-Me.com right now and we will get you in touch with the perfect cargo solutions for shipping professionals who want to meet deadlines and stay efficient.