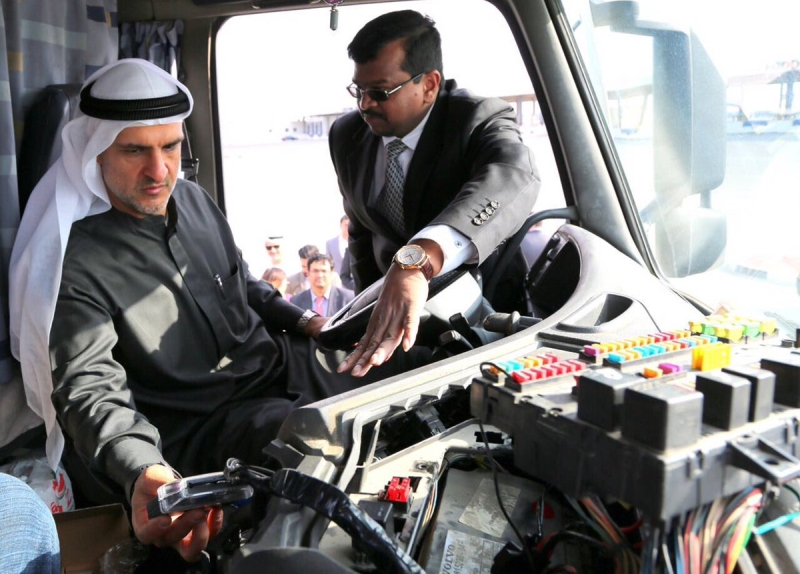 ---
The RTA (Roads and Transport Authority) announced on Sunday that the installation of remote monitoring devices is mandatory on all heavy trucks that are older than 20 years starting August 1st.
The new mandatory phase started on 1st of August, 2017 at the Vehicles Safety Service Centre. This one follows the elective phase which expired on Monday, referring to the installation of the remote monitoring devices. Fitting heavy trucks that have more than 20 years in service with a Telematics Device is now required for all transportation companies. They need to already have installed these devices in order to renew their registration or to apply for new licenses. The RTA's service will run 24/7 and they offer the possibility to deliver the service and equip the devices right at the sites of transport companies that have larger fleets, through mobile units.
The service has a feature of monitoring the number of driving hours and attitudes of heavy vehicle drivers on roads, such as reckless driving, sudden braking, dangerous acceleration, over speeding, traffic accidents and driving in prohibited timing or places, among others. [...] Our aim is to enhance road safety, reduce crash fatalities.

- Ahmed Bahrozyan, CEO at the RTA's Licensing Agency.
---
RTA would not register or renew any vehicles that are non-compliant with the new system, until they are fitted with the monitoring devices. Accordingly, RTA will implement the Federal Traffic Law by ending the registration of the vehicle for failure to renew registration.
These devices will help detect mechanical faults on the trucks as well as monitoring driver behavior. The implementation of these devices will increase road safety.
Costs: The total cost of the service is Dh1,620 including Dh500 as an annual subscription fee.
Application: You can apply for the service through the RTA's website (www.rta.ae), their customer service center or visiting the Vehicles Safety Service Center at Jebel Ali Free Zone.
Target: all heavy vehicles licensed in Dubai with more than 20 years of service
Localization: for the moment the rule applies only to vehicles registered in Dubai, but it is in plan to be implemented in a federal level in the next phase.
---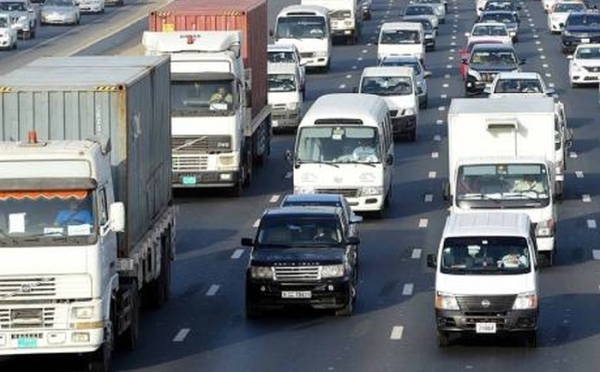 In the current phase the rule applies only to Dubai registered vehicles and in the next phase the requirement could be put into practice at the federal level.

The main purpose of implementing these changes is the improvement of traffic safety and road security by reducing accidents triggered by heavy vehicles. The devices can monitor general behavior of the truck drivers, offering data regarding the number of hours they spent driving, driving habits (such as reckless driving, sudden braking, dangerous acceleration, speeding), traffic accidents and driving in prohibited timing or places.