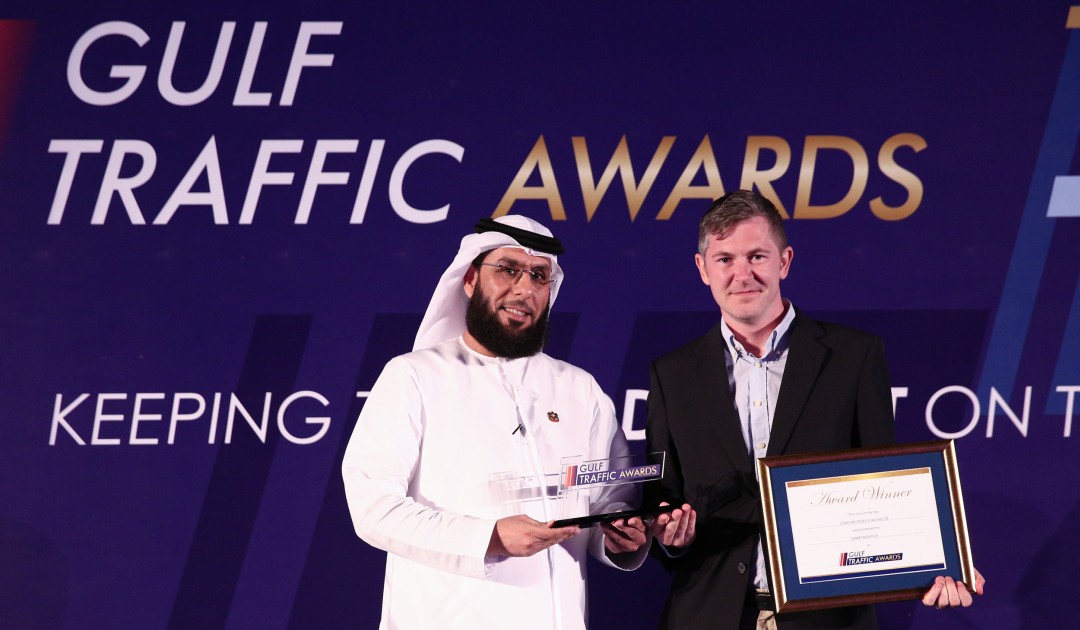 The 2016 Gulf Traffic Awards are an integral part of the Gulf Traffic event. The Awards honor different companies and individuals who have shown their commitment to developing and improving projects, initiatives or products for the benefit of the public and the Middle Eastern region.
This year Load-Me represented by CEO Sebastian Stefan has received the Smart Initiative award. Load-Me is an active contributor to the development and improvement of the entire Logistics sector in the area. Load-me brings forward new technologies and methods for both shippers and transporters to benefit, to make faster connections, safer trips and improved communication.
Load-Me's contribution has an indirect but nonetheless very important effect on the environment. In an era where pollution and waste of carbon based fuels is becoming a global problem, Load-Me is bringing to the Middle East the solutions for a better management of the fleet and economical fuel consumption. By creating quick matches between Shippers and Trucks it stops deadheading, those fuel wasting trips when trucks return to headquarters empty.