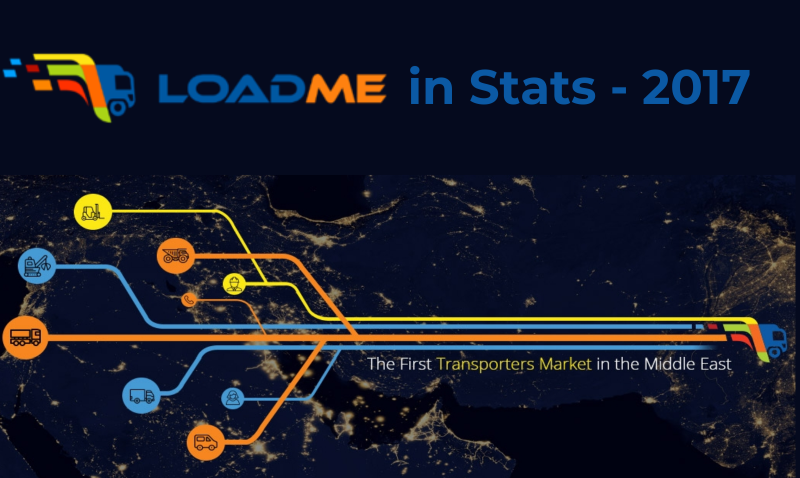 2017, good year for Load-Me
2017 was a great year for Load-Me. We increased our teams in both Dubai and Romania, we added new features to the Marketplace and consolidated business with large corporations.
A lot of new features were added to the Transporter's Marketplace and we have also developed a special interface for a different business model: the Corporate Tool or Load Management Solution. Transporter and load owner users numbers also increased together with their requests for business.
- Load Management Solution, The Corporate tool - interface for large corporations to manage and track regular shipments from their warehouses to distribution points and more
- GPS tracking - load owners can track their merchandise starting the moment they order a vehicle to pick the cargo up, to the off loading point
- Verified Drivers - individual truck drivers and transport companies can add documentation to their profiles
- Push Notification - idle truck drivers get instant notifications for loads nearby
- Electronic Proof of Delivery - new feature that allows users to send and accept documentation electronically
- Improved search algorithms - faster and more exact searches for your desired truck or load
- Load-Me now covers a larger area in the Middle East : UAE, Saudi Arabia, Qatar, Oman, Bahrain, Kuwait, Jordan and Iraq.
2017 has started several new directions for Load-Me and these will expand and develop in 2018. We continuously improve the Marketplace adding features and improving the matching of load owners and transporters. We also develop new Fleet Management Solutions for different industries and customized solutions for large corporates.
---