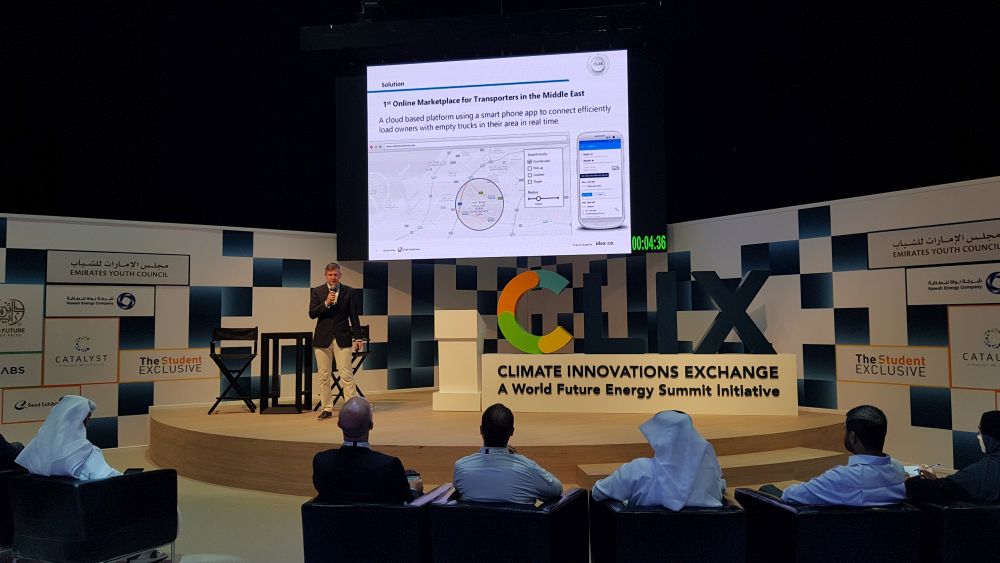 Load-Me Winning 1st Place in World Future Energy Summit for the Air Quality improvement
Load-Me has been selected as one of the finalists for the Clix Program in World Future Energy Summit Abu Dhabi 2018. Its plan was to create awareness about the unnecessary pollution generated by the trucks which are running empty on the roads between loads and to present the solution to substantially diminish the emissions of carbon dioxide.
---
---
After a brilliant pitch presented by Sebastian Stefan, CEO and co-founder of the company, Load-Me took home the greatest prize: 1st place for the Air Quality Improvement, thus getting a worldwide recognition for the efforts of keeping a green planet and reducing the carbon dioxide emissions.
---
---
Load-Me, now at it's seventh award of the kind, continues to be recognized for its innovations and development in Logistics and, as shown at the World Future Energy Summit in Abu Dhabi 2018, Load-Me is also part of the future of sustainable energy and air quality improvement. Load-Me's mission to make a positive impact on the world continues every day, by bringing to life inovative concepts in the field of Logistics and Transportation.